NUSSLI Adunic, Al AHMADIAH, WME, METAFORM Architects, Jangled Nerves are working on the pavilion
Construction work is progressing on Expo 2020 Dubai's spiral-shaped Luxembourg Pavilion, with the team behind the pavilion's participation at the next World Expo having said that the wall of the structure is taking shape within the Opportunity District.
In a series of images posted on the Twitter account dedicated for the pavilion, the team revealed that NUSSLI Adunic — which is also working on the Campus Germany-themed, German Pavilion — is the general contractor for the pavilion, while Dubai-based Al AHMADIAH Contracting and Trading is the local contractor.
Construction moves forward: the walls of the Luxembourg pavilion at EXPO 2020 DUBAI start to rise towards the sky #EXPO2020DUBAI #expo2020 #LUexpo2020dubai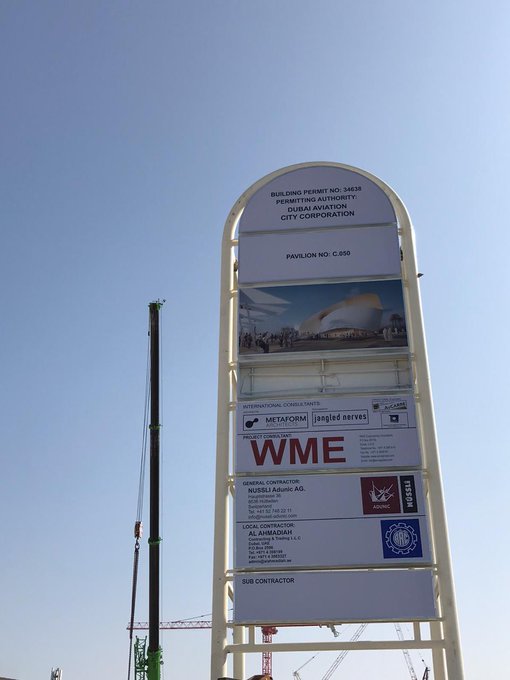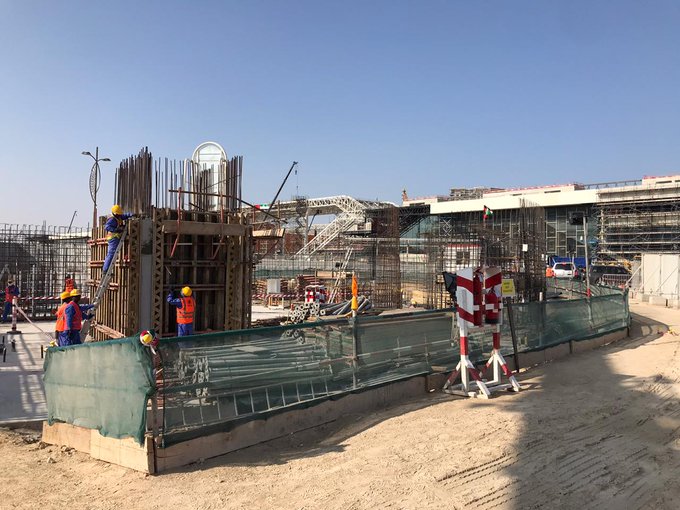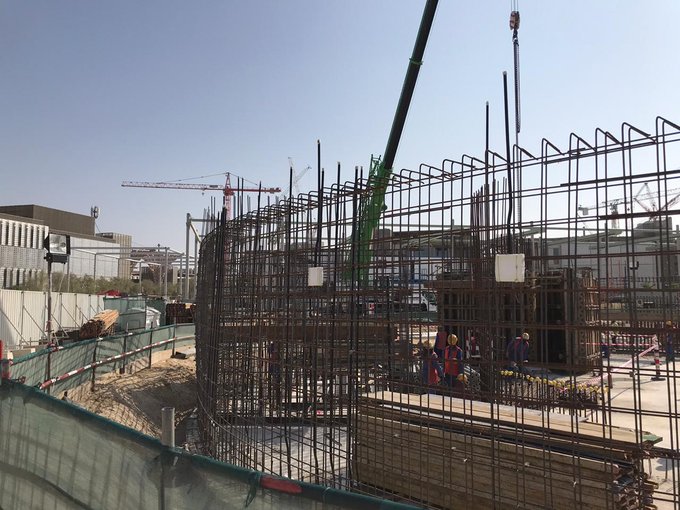 Meanwhile, WME is working as the project consultant for the pavilion. METAFORM Architects is acting as the international consultant for the 'Resourceful Luxembourg'-themed pavilion, along with Jangled Nerves.
Upon completion, the pavilion will be 50m-wide and 21m-high, and the gross constructed area will be 2,100m2 on a 3,500m2 site. According to information published on the website dedicated for the Luxembourg Pavilion, the shape of the structure if based on the idea of the Möbius ribbon — an infinite form — kike the circular economy, but also symbolises openness and dynamism.
In November 2019, the team behind the pavilion said that 30 workers have been deployed on the site. ArcelorMittal, a Luxembourg-headquartered steel manufacturing company has supplied steel rebrars for the pavilion.
by Ranju Warrier for Construction Week